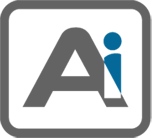 Bellingham, WA July 12, 2010 – Emily Mallahan has joined Bellingham software company Accelitec, Inc., as Vice President of Marketing. Emily joins Accelitec with a broad range of experience in key aspects of brand, consumer, and retail marketing.
Prior to joining Accelitec, Emily was responsible for the TOP Connection program, the ground-breaking loyalty program she helped design and launch at TOP Food & Drug (a banner owned by Haggen, Inc.). She also worked in a variety of consumer marketing and merchandising programs for the Haggen, Inc.
She produced pioneering material for Haggen in the digital arena, and through this work has become an expert in the expanding digital marketing. Emily began her career in grocery as a clerk working her way through college. With a Bachelor degree from Western Washington University in marketing, she quickly joined Gerber Products Company, where she was involved in product development, sales and marketing. She holds an MBA from Western Washington University and is a graduate of the Executive Food Industry Management program at the Marshall College of business at USC.
"Emily brings a wealth of experience in some of the key areas of our business, and provides us with deep domain expertise in grocery marketing and the brands who sell through that channel," said Tom Bartz, founder and CEO. "As the marketing person who operated our software at Haggen, Inc., she has a unique and powerful perspective on the benefits the technology delivers. We are delighted to welcome her to our team and let her share her experience with our customers."
Emily will focus her efforts in several areas, starting with advising the company's customers on best practices to leverage technology in general, and Accelitec's software in particular, to new levels of customer service and customer satisfaction. She will also support the innovative solutions the company is bringing to market.
"I'm very excited to bring together my industry knowledge, customer service focus and experience using the Accelitec software to help make a real difference for our customers. This is the time to be in retail technology, and with a company that can deliver what they say. The Accelitec solution is on the forefront with some great innovation."
Accelitec's software helps retailers drive more revenue through digital marketing initiatives to build customer frequency and increase basket size with each visit.
Accelitec, Inc.
Peter Gruman, President
360 671 8882 x237